Experience the support that comes with Rapivab® (peramivir injection)
When you choose Rapivab, there's an extensive support system in place to support you and your patients. Program coordinators are on call from 9 am to 5 pm ET, Monday through Friday (excluding holidays), to assist you with: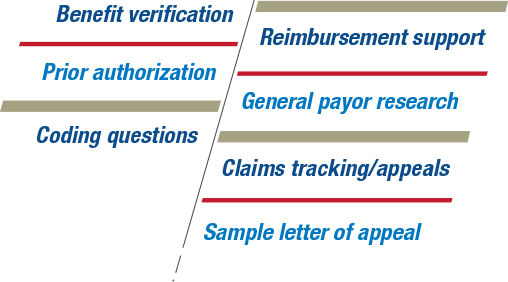 For assistance, please call: 1-855-358-8966
Disclaimer
The billing and coding information contained in this document is presented as a resource and guide for the antiviral treatment, Rapivab. Billing and coding information is gathered from several sources and is subject to change without notice. While every effort is made to ensure the accuracy of this information, appropriate billing and coding for health care services is the provider's responsibility and should always be based on the patient's clinical condition, services provided, and payer guidelines.
Do you need more information?
For customer service or general inquiries, go to the Contact Us page.
Contact Us